911 Emergency Service Limitations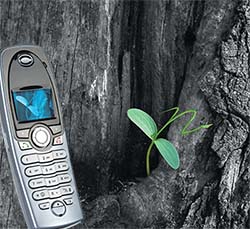 9-1-1 Service will NOT be available if your Internet connection is down or your Digital Home Phone service is not available, e.g. in the case of a power failure.
9-1-1 Service may not be available when calling from outside Canada.
If you change the address from which you use your Digital Home Phone service, your access to 9-1-1 Service will change and will not work properly.
Upon any move to a new address, or change of use of your Digital Home Phone service, immediately advise Nexicom by logging into your web portal.
If you fail to advise Nexicom of any changes, this will adversely affect your ability to access 9-1-1 Services.
IMPORTANT INFORMATION ABOUT YOUR EMERGENCY 9-1-1 SERVICE
Digital Home Phone works like a traditional land line phone; however, it is different in that it connects to the Internet, not a telephone line. There are several important factors to consider regarding the impact of this service on your emergency calls.
Basic 9-1-1 Service
The type of 9-1-1 service available to you regardless of how you use your Digital Home Phone service is Basic 9-1-1. If you dial 9-1-1, you will be automatically routed to a specialized call centre that handles emergency calls. This call centre is different from the Public Safety Answering Point (PSAP) that would answer a traditional emergency call. You will be required to provide your name, telephone number and address to the call centre operator.
The call centre operator will confirm your location information and then transfer your 9-1-1 call to the emergency response centre nearest your location. In case you are not able to speak during the 911 call, the call taker will dispatch emergency response vehicles to your last registered address.
If you are using your Digital Home Phone service at multiple locations your 9-1-1 service will still work although you will need to communicate the physical location that you are placing the 9-1-1 call from for help to be dispatched.
USER TIPS
Make sure that you understand any 9-1-1 limitations of your service and make all other potential users of the service aware of these limitations.
9-1-1 Service will not be available during a power outage or during an Internet outage. Therefore, it is always a good idea to have a backup power supply, such as an uninterrupted power supply for such circumstances.
Make sure that your location information is always kept current with Nexicom since the emergency operator may assume that you are at the last registered address if you are not able to speak during a 9-1-1 call
Be prepared to confirm your location and call-back number with the operator who answers the 9-1-1 call since the operator may not have this information.
During the 9-1-1 call, do not hang up until told to do so, and call back if you get disconnected.
---
If you are planning on moving your Digital Telephone Adapter to a new address, it is important that you update your address with Nexicom. In the event that you need to dial 911, Emergency Services will be sent to the last known physical address of your adapter. Please use the form below to update your address.
Please be advised that any changes submitted through this website may take up to 72 hours to become active in the official 911 Database.