About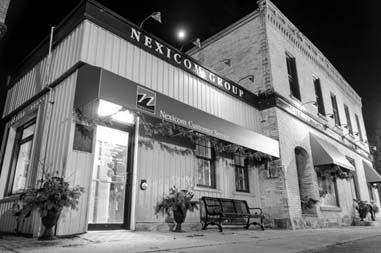 It was a situation that repeated itself across the country in the late 1800s. A local doctor wanted to take advantage of the magic of the telephone to stay in touch with his patients. One of those doctors was Dr. Turner of Millbrook who in 1898 founded The Turner Telephone Company, the first to serve areas surrounding the village of Millbrook.
Through the 1920s and 30s, the Millbrook Rural Telephone Company continued to grow. In the years to follow, two new gentlemen became intrigued with this developing telephone company and immediately, a partnership was formed. Mr. Ed Downs and lawyer Henry Coon purchased the telephone company and renamed it Docon Telephones Ltd.
John and Paul Downs, the sons of Ed Downs, both had full time careers at the time of their beloved father's death in 1978. John and Paul both wanted to ensure that the family owned business kept this traditional, family approach to its business practices, and knew this would most likely not be the case should someone else take over outside of the Downs' family.
In 2016, after 75 years of family owned operations, John and Paul decided it was time to consider retirement. They began the arduous process of identifying a suitable new owner for Nexicom who shared their ideals, vision and support for the community. After an exhaustive search, John and Paul finalized the purchase details with Mr. Clayton Zekelman, owner and operator of MNSi (Managed Network Solutions Inc.) of Windsor Ontario. Sharing a similar belief in community, and ethically responsible business practices John and Paul knew they had found the perfect person to lead Nexicom into the future. Keeping with the Downs tradition, Nexicom will continue in its pursuit of facilities based growth as well as being one of Canada's diverse leaders in the telecommunications industry."
With reliable, high speed Internet access, local and long distance Telephone service, and the latest Digital TV and Security technology, Nexicom has become the telecommunications provider of choice for home and businesses in the Kawarthas.
Combining big city technology and small town friendly service, Nexicom employees are fully equipped to handle your every need.
At Nexicom, our first priority is connecting Central Ontario to the world.